Laboratory Technician (50-70%)
Immediately or by agreement
Your main tasks
Work will be largely related to animal experimentation. Tasks will include
• Coordination with researchers for organization of experiments
• Management of mouse colonies
• Monitoring of experimental animals
• Updating licenses and related documentation
• Communication with animal facility personnel
• Genotyping
Your profile
The position requires training as a Laboratory Technician or Master of Science and preferably respective working experience. Prior hands-on experience with management of animal experiments will be highly valued. We are looking for someone with excellent organization and communication skills, reliability, and the ability to easily adapt to different tasks. The job requires proficient German skills and a good level of communication in English.
What we offer
You will be working in an international, dynamic and young team, and will gain exposure to a fascinating research field and cutting edge technology.
Why work at USZ?
Further information
Please submit your application including CV, diplomas and motivation letter with the contact information of two references, to Prof. César Nombela Arrieta.
Your application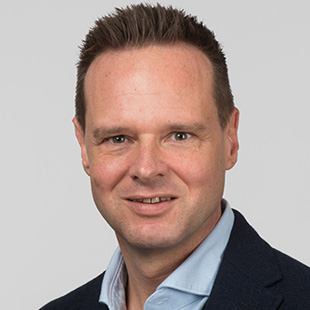 Ralph Weller
Recruiting
About USZ
The University Hospital Zurich is one of the leading hospitals in Switzerland. The combination of care, research and teaching makes it possible to apply the knowledge advantage for the benefit of all. Every year, our more than 8 600-strong workforce treats more than 43 000 in-patients and 700 000 out-patients with dignity and compassion. We provide an inspiring environment for you to apply your knowledge and skill.
More about the clinic
On-site Day Care Center
On-site Day Care Center
Your child/children receive(s) loving care at our Day Care Center. Long opening hours, no vacation closure, and subsidized childcare places at five locations relieve the burden on working parents.
Health
Health
We help you to stay healthy. In addition to personal consultations and courses offered by Health Management, subsidized annual membership of ASVZ gives you access to more than 120 different sports.
Flexibility
Flexibility
We support a healthy work-life balance: almost half of our employees work part-time and 50% of work can be done from home, whenever their daily professional duties permit this.
Family friendliness
Family friendliness
Mothers are entitled to at least six months' maternity leave (on their full salary for 16 weeks), and fathers are entitled to at least two months' paternity leave (on their full salary for two weeks).
Further education & development
Further education & development
We accompany our employees throughout their professional career and support them in their development by offering them personalized career and further education opportunities.
Insurance
Insurance
We pay 60% of our employees' pension fund contributions and can offer them special supplementary insurance conditions.
Mobility
Mobility
Our employees benefit from a discounted personal Zurich Transport Network (ZVV) annual travelcard or receive a fixed cash amount towards a GA Travelcard.
Telephony
Telephony
As a USZ employee, you and your family members benefit from special conditions for your private cell phone contract.
Allgemeine Geschäftsbedingungen für Personalvermittler
Informationen