Assistant - Financial Risk Management (FRM)
100%
Zürich
Job reference: JRQ$381-28622
Start: To be discussed
Assurance
Your tasks
You will support key banking clients on their regulatory audits of financial risk management, which mainly cover credit risk, market risk, ALM/treasury and stress testing.
You will support validation of credit risk models (PD/LGD rating, A-IRB) and IRRBB (replicating factors, stress tests), and independent valuation of complex derivatives under stress scenarios. 
You will develop tools to automate regulatory audit processes, and integrate machine learning methods in tools to provide relevant insights on statistical analysis. 
You will provide risk advisory services on regulatory change management such as Basel IV, LIBOR transition, recovery and resolution programmes, digitalisation and blockchain. 
You will support implementation of Basel directives or other regulatory reforms by performing gap analysis, designing prototypes, running impact analysis and proposing mitigation plans. 
You will contribute to business development of proposals, conference events on regulatory matters and have the opportunity to work in international teams.
Your profile
You have a Master of Science in Econometrics, Quantitative Finance, Mathematics or Engineering. 
You have strong analytical and programming skills in SQL, R, SAS, Python and interest in machine learning and as well as development of prototypes. 
You are ambitious to pursue a career in risk and regulation supported by your mentor, who will agree with you on professional objectives and support you in making decisions. 
You have basic knowledge of the Basel regulation and FINMA requirements. Previous experience related to their regulatory implementation would be an asset. 
You have a good sense of organisation, problem-solving skills and the ability to deliver consistent quality results as well as a proven ability to work in a team; you give attention to details, and are autonomous.
You have excellent experience with VBA, Excel, Word and PowerPoint desktop environments.
You are fluent in oral and written English and German. French would be an asset.
Your prospects and benefits
Your opportunities for development
Deine Entwicklungsmöglichkeiten
At PwC, you can develop both personally and professionally. That's why 8% of our revenue is spent on staff training and further education.
Learn more
Bei uns kannst du dich entfalten und weiterentwickeln – persönlich und beruflich. Daher investieren wir neun Prozent unseres Jahresumsatzes in die persönliche Entwicklung sowie in die Aus- und Weiterbildung unserer Mitarbeitenden.
Learn more
Our culture and our values
In Switzerland we have about 3,200 employees from 73 countries, which means our people are as diverse as our ideas. Together, we define and live the values that shape us: personal and professional, economic and ecological, social and ethical. And the people we work for are just as diverse as the people who work for us.
Learn more
Additional benefits
Take the next step!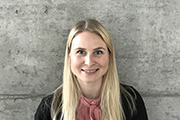 Luzia Kuhn
Recruitment Team
Tel. +41 58 792 44 97
Are you passionate and ready to shape the future?
Then you've got what it takes to reimagine the possible.
Questions? Give us a call, we are happy to help.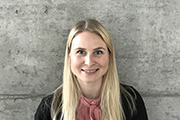 Luzia Kuhn
Recruitment Team
Tel. +41 58 792 44 97
Apply now!
Apply now!
Who we are – PwC as an employer
At PwC, we create value for both our people and clients in Assurance, Tax & Legal, Consulting, Deals and Digital Services. And you can do the same. Want to make an impact and shape the future of a leading professional services firm? Are you passionate and ready to embrace change? Then you've got what it takes to reimagine the possible.

Everyone's career path is unique. That's why PwC offers countless personal and professional development opportunities that fit with your aspirations, supporting you to grow your own way – so you can become everything you want to be and more.
More about Assurance
PwC on video
Your commute