Consultant Data Analytics & Modelling
100%
Zürich
Job reference: JRQ$381-28852
Start: 1 January 2020 or later
Advisory
Your tasks
You are involved in a variety of projects and are responsible for data analysis in various areas, such as working for companies within the pharmaceutical and life science area, financial services and the public sector.
You will support to build up mathematical solutions, especially in the field of personalized medicine (see for examplehttps://www.pwc.ch/en/services/digital/intelligent-digital/phrend.html).
You will support in the preparation of data for statistical modelling, verify the quality of the data and independently develop and review models that help us to answer complex questions.
As part of a team, you will contribute with your advanced analytical mindset to solve complex problems from clients. In particular, you will come up with ideas how and what kind of data could solve the underlying problem.  
You will work closely with colleagues from different areas, develop tailor-made solutions and discuss them with the customer.
You support the team in internal development and can actively participate in the design and development of our business ideas.
You develop your technical know-how and your soft skills through targeted courses and seminars.
You work in a diversified team in an international network.
Your profile
You have an ETH, university or technical college degree such as mathematics, computer science, physics or a similar field. Any experience in  statistics and biostatistics or any medical related experience is a plus.
You know different methods for prediction and classification and have already worked practically with data and models. You have already gained practical experience in dealing with the Bayesian/frequentist calibration in regression models, machine learning models  or in time series analysis.
Ideally, you have gained professional experience within internships in the implementation of statistical data models and/or have received a PhD degree.
You have experience in using modeling software and would like to deepen your knowledge and learn how to use new technologies.
You have a feeling for data structures and their problems. You already have experience with programming languages and databases (R, SQL, Python,).
Your prospects and benefits
Your opportunities for development
Deine Entwicklungsmöglichkeiten
At PwC, you can develop both personally and professionally. That's why 8% of our revenue is spent on staff training and further education.
Learn more
Bei uns kannst du dich entfalten und weiterentwickeln – persönlich und beruflich. Daher investieren wir neun Prozent unseres Jahresumsatzes in die persönliche Entwicklung sowie in die Aus- und Weiterbildung unserer Mitarbeitenden.
Learn more
Our culture and our values
In Switzerland we have about 3,200 employees from 73 countries, which means our people are as diverse as our ideas. Together, we define and live the values that shape us: personal and professional, economic and ecological, social and ethical. And the people we work for are just as diverse as the people who work for us.
Learn more
Additional benefits
Take the next step!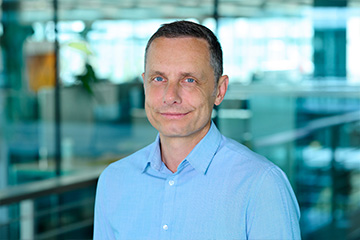 Robert Jacsman
Recruitment Team
Tel. +41 58 792 16 24
Are you passionate and ready to shape the future?
Then you've got what it takes to reimagine the possible.
Questions? Give us a call, we are happy to help.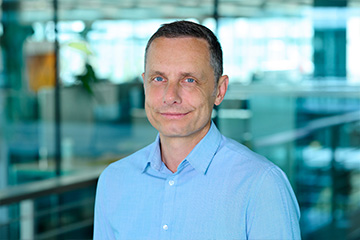 Robert Jacsman
Recruitment Team
Tel. +41 58 792 16 24
Apply now!
Apply now!
Who we are – PwC as an employer
At PwC, we create value for both our people and clients in Assurance, Tax & Legal, Consulting, Deals and Digital Services. And you can do the same. Want to make an impact and shape the future of a leading professional services firm? Are you passionate and ready to embrace change? Then you've got what it takes to reimagine the possible.

Everyone's career path is unique. That's why PwC offers countless personal and professional development opportunities that fit with your aspirations, supporting you to grow your own way – so you can become everything you want to be and more.
More about Advisory
PwC on video
Your commute